Basic Information
I am a PhD student at Computer Vision and Learning Group (VLG), ETH Zürich, supervised by Professor Siyu Tang. Prior to this, I obtained my Master degree (2020) in Electrical Engineering and Information Technology, ETH Zürich, and Bachelor degree in Automation, Tsinghua University (2017).
My research focuses on human-scene interaction learning, human motion modelling and egocentric human understanding, particularly with the 3D scenes.
Talks
Microsoft Swiss Joint Research Center 2022

Egocentric Interaction Capture for Mixed Reality.
Microsoft Swiss Joint Research Center 2021

Learning Motion Priors for 4D Human Body Capture in 3D Scenes.
Publications
---
Authors: Siwei Zhang, Qianli Ma, Yan Zhang, Zhiyin Qian, Taein Kwon, Marc Pollefeys, Federica Bogo and Siyu Tang
EgoBody is a large-scale egocentric dataset for human 3D motion and social interactions in 3D scenes. We employ Microsoft HoloLens2 headsets to record rich egocentric data streams (including RGB, depth, eye gaze, head and hand tracking). To obtain accurate 3D ground-truth, we calibrate the headset with a multi-Kinect rig and fit expressive SMPL-X body meshes to multi-view RGB-D frames, reconstructing 3D human poses and shapes relative to the scene.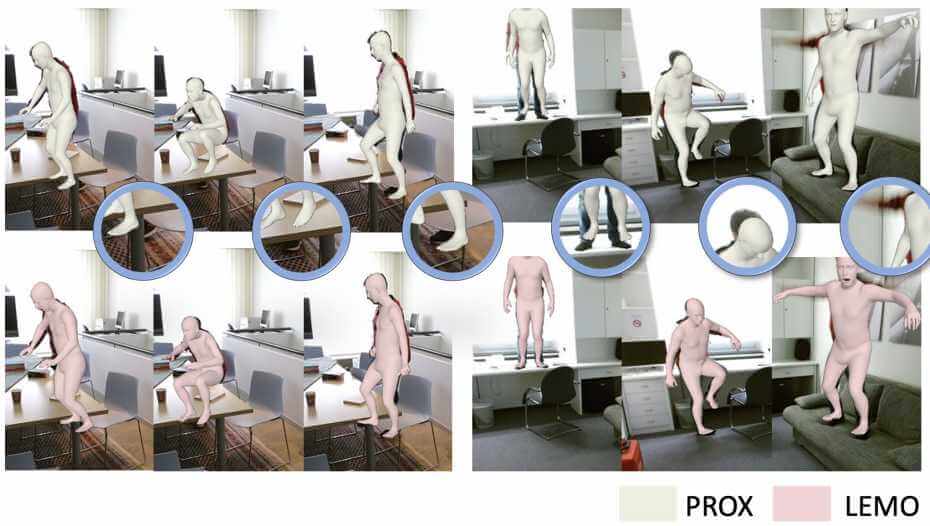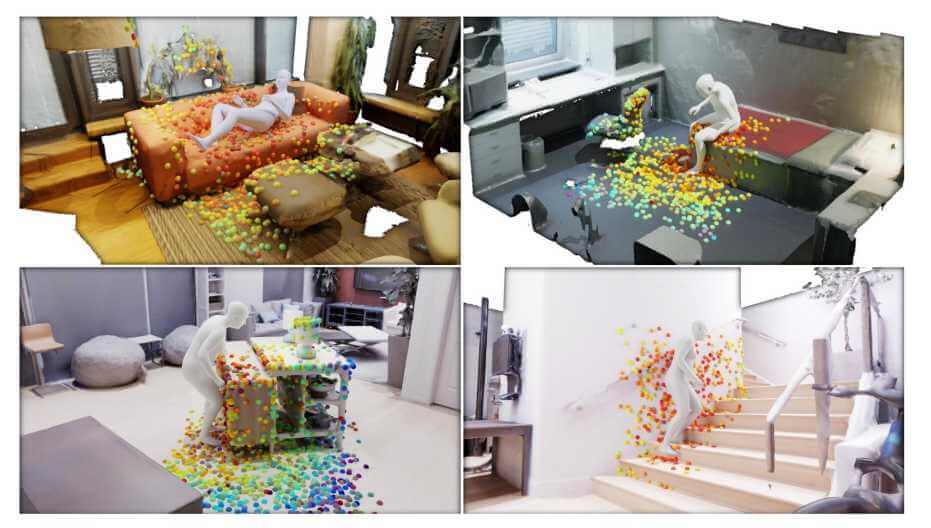 Authors: Siwei Zhang, Yan Zhang, Qianli Ma, Michael J. Black, Siyu Tang
Automated synthesis of realistic humans posed naturally in a 3D scene is essential for many applications. In this paper we propose explicit representations for the 3D scene and the person-​scene contact relation in a coherent manner.
Authors: Yan Wu, Aoming Liu, Zhiwu Huang, Siwei Zhang, Luc Van Gool
This paper aims at enlarging the problem of Neural Architecture Search (NAS) from Single-Path and Multi-Path Search to automated Mixed-Path Search.
Authors: Yunxuan Zhang, Siwei Zhang, Yue He, Cheng Li, Chen Change Loy, Ziwei Liu
To enable realistic shape (e.g. pose and expression) transfer, we bridge this gap by proposing a novel one-shot face reenactment learning system.