Publications
---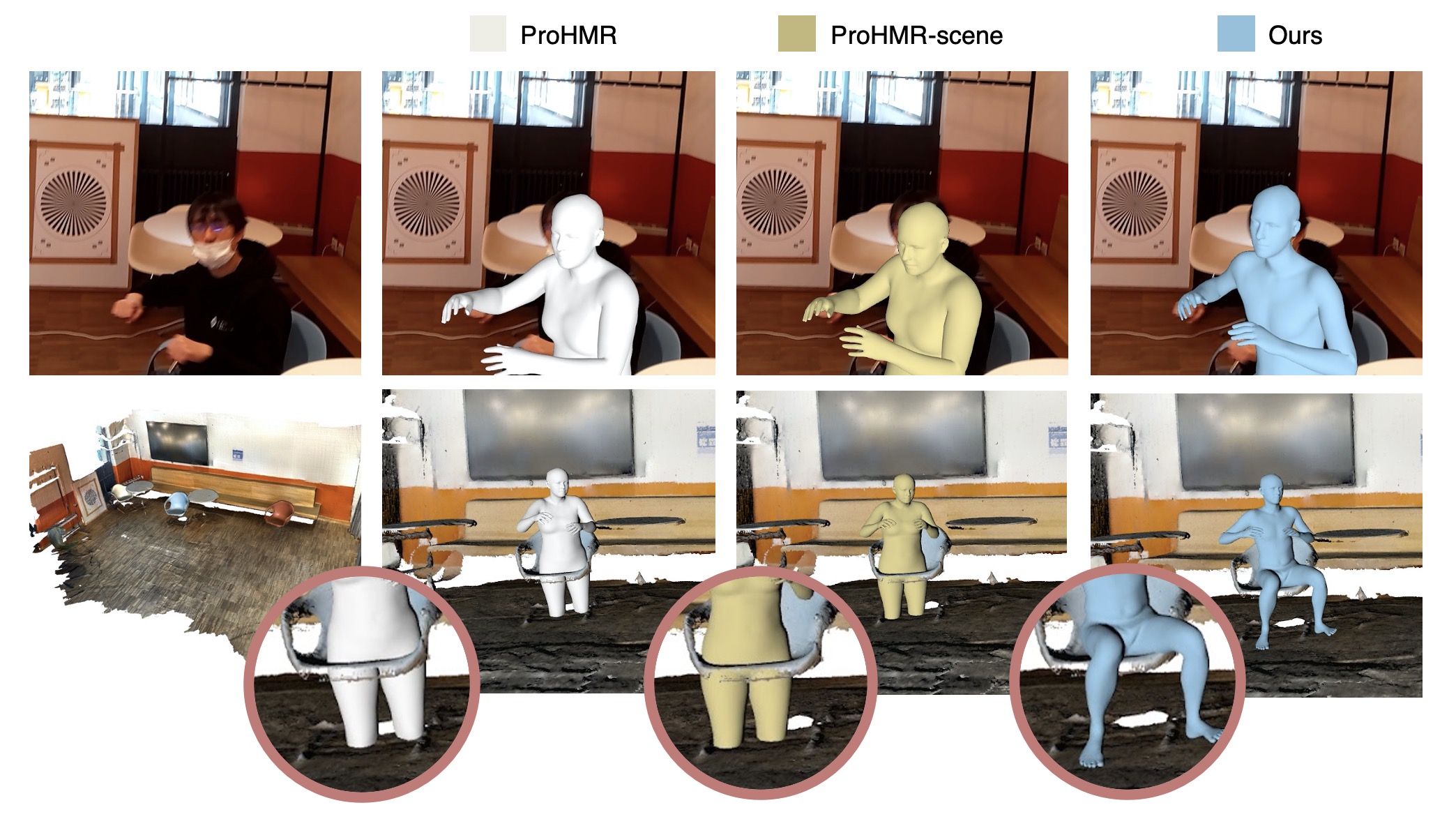 Authors:Sergey Prokudin, Qianli Ma, Maxime Raafat, Julien Valentin, Siyu Tang
We propose to model dynamic surfaces with a point-based model, where the motion of a point over time is represented by an implicit deformation field. Working directly with points (rather than SDFs) allows us to easily incorporate various well-known deformation constraints, e.g. as-isometric-as-possible. We showcase the usefulness of this approach for creating animatable avatars in complex clothing.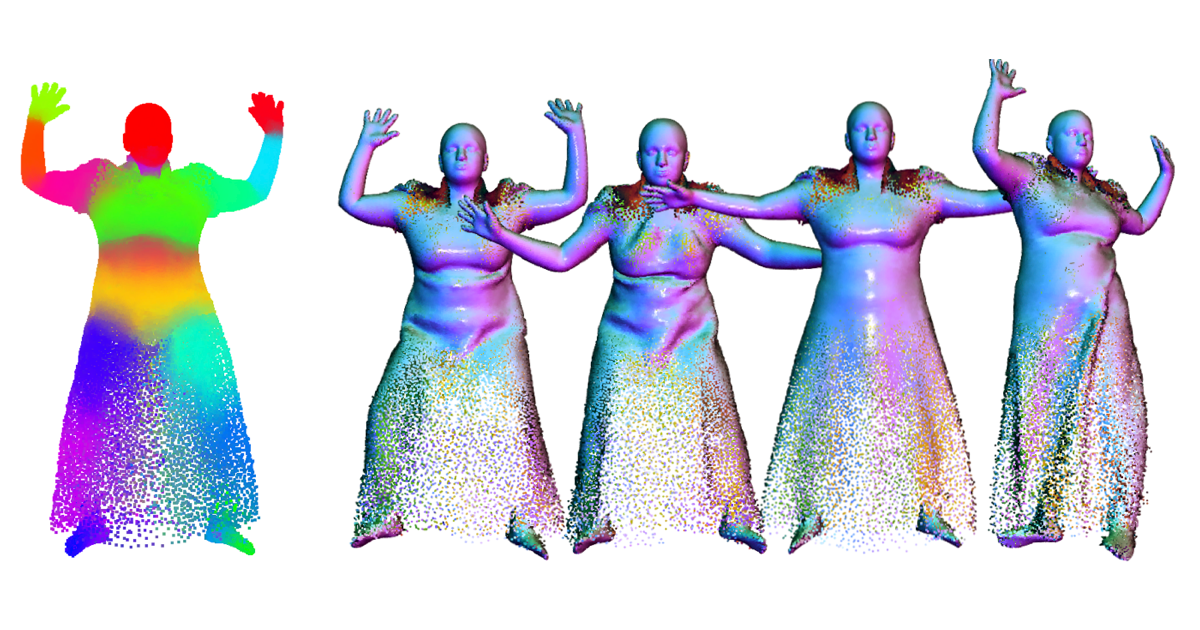 Authors:Qianli Ma, Jinlong Yang, Michael J. Black and Siyu Tang
The power of point-based digital human representations further unleashed: SkiRT models dynamic shapes of 3D clothed humans including those that wear challenging outfits such as skirts and dresses.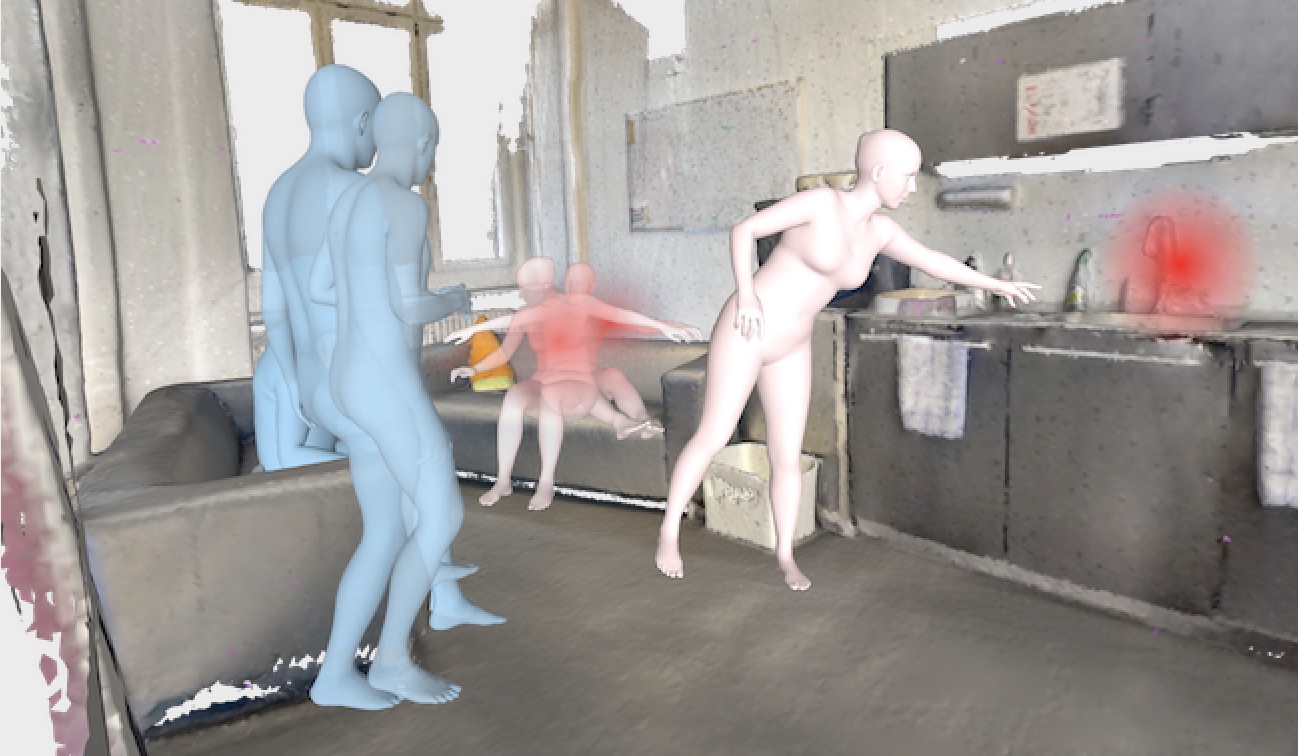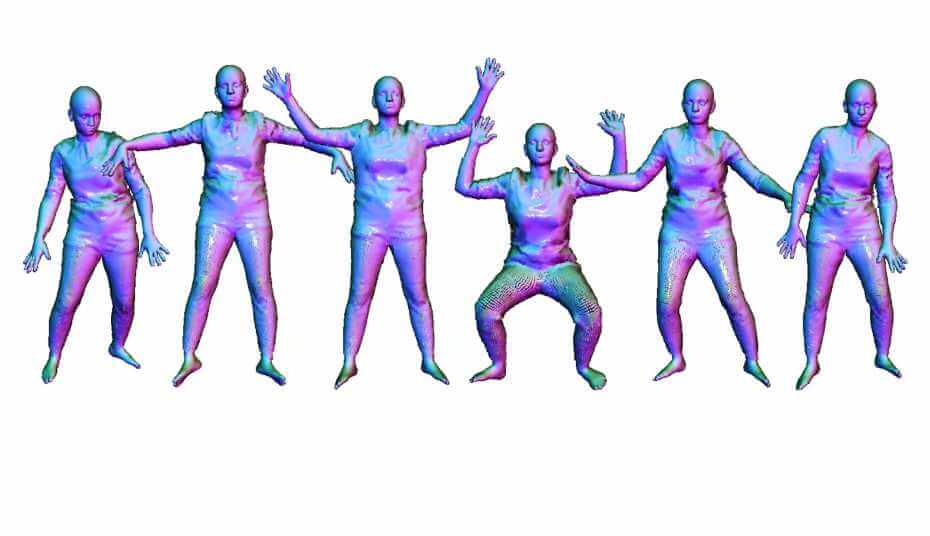 Authors:Qianli Ma, Jinlong Yang, Siyu Tang and Michael J. Black
We introduce POP — a point-based, unified model for multiple subjects and outfits that can turn a single, static 3D scan into an animatable avatar with natural pose-dependent clothing deformations.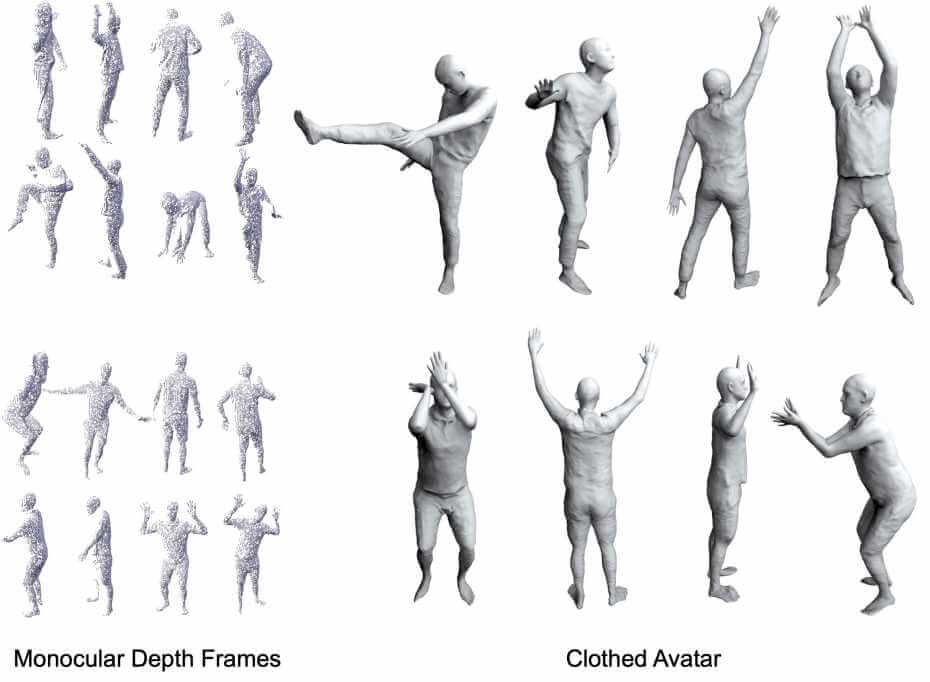 Authors:Shaofei Wang, Marko Mihajlovic, Qianli Ma, Andreas Geiger, Siyu Tang
MetaAvatar is meta-learned model that represents generalizable and controllable neural signed distance fields (SDFs) for clothed humans. It can be fast fine-tuned to represent unseen subjects given as few as 8 monocular depth images.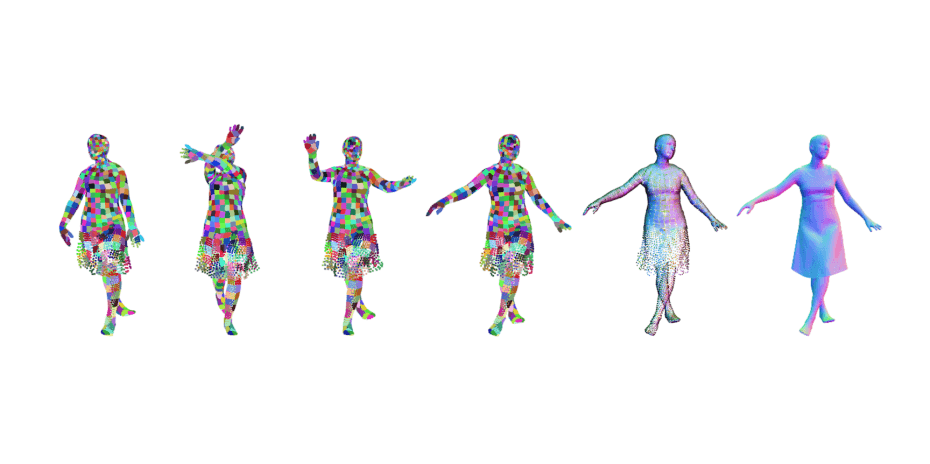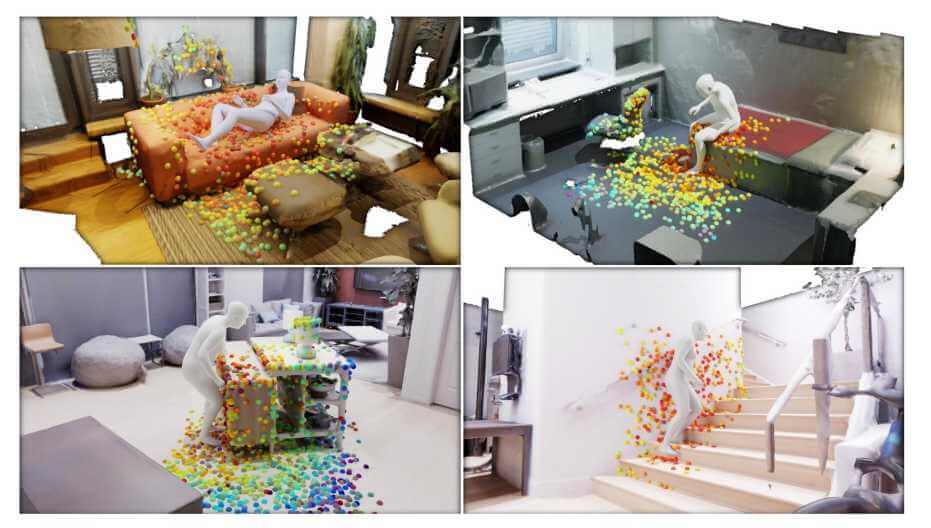 Authors:Siwei Zhang, Yan Zhang, Qianli Ma, Michael J. Black, Siyu Tang
Automated synthesis of realistic humans posed naturally in a 3D scene is essential for many applications. In this paper we propose explicit representations for the 3D scene and the person-​scene contact relation in a coherent manner.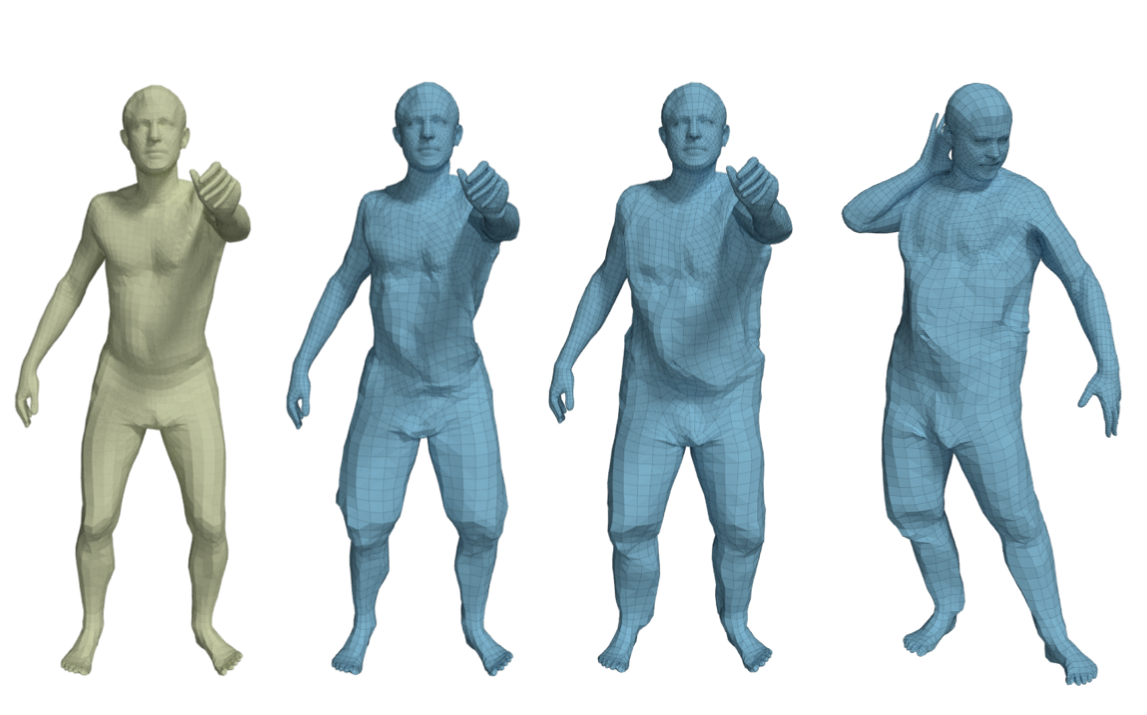 Authors:Qianli Ma, Jinlong Yang, Anurag Ranjan, Sergi Pujades, Gerard Pons-​Moll, Siyu Tang, and Michael J. Black
CAPE is a Graph-CNN based generative model for dressing 3D meshes of human body. It is compatible with the popular body model, SMPL, and can generalize to diverse body shapes and body poses. The CAPE Dataset provides SMPL mesh registration of 4D scans of people in clothing, along with registered scans of the ground truth body shapes under clothing.